Dating an Indian Woman: 15 Tips for Men!
For a country that has been deep rooted in its traditional and religious values, dating is definitely an out-of-the-box concept. Gone are those days where romance blossomed amidst sharing quick glances and shy smiles. Gone are those days where society, especially the elder population, would make a huge fuss about spotting a non married couple together in public. Yes, a few decades back, the very mention of dating used to bring a scowl on faces but now Indians have embraced this western trend to quite an extent. Thanks to Generation Next. More than 60% of the marriages in India are "arranged" by the families of couples and have evolved as strong bonds both beautiful and bountiful. Here "arranged" means, prospective matches are found on the basis on a horoscope, family background, family finances, caste, creed and language. In short words, the compatibility of the characters of the couple is the last nail that goes down the coffin. Most times it's even missed. For that matter dating is definitely a boon!! It's an activity that could pamper you with the pleasure of meeting the finest people of the opposite sex; eventually sprouting the hope for a romantic relationship with 'the chosen one'. Read on to know more about Dating an Indian Woman: 15 Tips for Men!
Dating an Indian Woman: 15 Tips for Men!
1. Have guts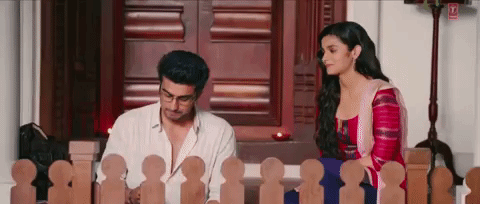 It is observed quite often in India that when it comes to approaching women, men are not always confident. Men who have the guts and the charm to ask women out for a date fall flat when it comes to conversational skills. It's just not conversational skills alone, it's the ability to connect and communicate with women that seem to be missing in men. Relax and go with the flow. It could be probably be a test of your patience and perseverance. Dating is a game where you have to make sure the ball is in your court. If you have the ball you have the game. Dr. Tom Stevens of California State University has published a comprehensive guide on this topic if you would like to improve your conversational skills for dating. You can also refer to this short course on Udemy.
2. Earn their trust
The best bet for you to ask an Indian woman for a date would be to pick one from your network of friends. In other words, if you have met her before in a casual social setting (such as when you are with your friends), it becomes easier to ask a woman out for a date. This approach will work better as you are a known "devil" and not some random guy that popped up all of a sudden. Women in India are harassed a lot by random men in public spaces and are prone to looking at your moves with suspicion.
3. Focus on common interest

Committing to a person and then finding out that you two have totally different life choices and goals and the drifting your paths are not a wise decision. Here is an approach that will work for you provided you are willing to put in the effort. Just do what you do with passion and try to find similar groups of people that love what you do! Here is an example, if you love volunteering for a social cause, join a group that does just that. Who knows you may find a date or even your soulmate. Meetup, Ning, are such a websites with a simple concept behind it: Put people who like the same things together in the same place.You can even create a social network around that particular interest using the later.
4. Sense of humour
Women love men with a sense of humour. Just look around. The most popular guy in a class is someone with a great sense of humour. It's true in all walks of life. Scientific studies have shown that men with a great sense of humour also demonstrate greater intelligence and hence attract women! Here is an interesting article that lists 10 tips to help you attract women with humour.
5. Learn to deal with her parents
The most dreaded of all steps while dating an Indian woman is meeting the parents of your partner. In India, the expectations of parents are also a notch high, which can make the whole experience a bit unnerving, especially for men. Meeting the parents of your partner is a very crucial step in a relationship and in India. Parents in India enjoy a considerable say in the choice of the woman you date and it is best to hone yourself a bit to their liking before actually meeting them. An important parameter in a committed relationship is 'meeting the family' which if impatiently handled could lead the relationship to a dead-end. Moreover Indian parents are still conservative and primitive when it comes to dating for which the 'meeting' can be a very tricky affair. It would be clever to hone your linguistic skills, mannerisms and dressing according their likes and customs.
6. Save yourself from the moral police
The 'moral brigade' is everywhere in India. It could just be an overzealous Samaritan or a bunch of goons from a local political party that wants to enforce its version of Indian culture! Every year, Valentine's Day in India generates a lot of news stories of goons forcibly separating couples or even thrashing them. Zealous cops also get into the act even in big cities like the recent raid on a hotel that had become a go-to place for couples looking for a private space! Just be aware of what's happening around you and avoid taking your date to places known as couple's hangout spots.
7. Don't be desparate
Love in India takes its time. People are a bit conservative over here. Indian women and even some Indian men like to take things slow. When trying to woo a partner in India, you might need to be a little extra patient. You can rush things a little bit with the right partner but overall you need to let each stage of the relationship run its course before you move on to the next level.
8. Check your moves
While dating in India, the societal norms do affect and influence a relationship. The societal norms can also vary greatly depending on the locale in India. While the norms are quite relaxed in metropolitan areas, they can be quite narrow and strict in small cities and sub urban areas. To ensure that your relationship goes smooth, it would not hurt to take the societal norms into account. Public display of affection is not easily digested in India and it might invite glaring looks from onlookers for sure and even some comments. The overall Indian mentality is still a bit narrow and they do not entertain public display of affection with cordiality. While it may be all right to hold hands, kissing and other intimate forms of contact must be avoided.
9. Deal with issues like caste and religion

Customs and traditions are deeply imbibed in the culture of India and can also vary greatly depending upon the location in India. You can certainly augment your compatibility with your partner if you get acquainted with his/her customs. The whole experience can be a fun too as Indian traditions and customs are quite rich and diverse.
The lines of religion and caste are fading fast but only in urban India. Dating, which is also only prominent in urban areas, is not limited by the disparities in caste, religion and even race. Though the difference in religion and caste may be a problem to the parents, it certainly does not seem to be a problem to the younger generation when it comes to dating.
10. Don't be a creep
You would not find many Indian women who are completely comfortable with premarital sex. You may need to work your way to actually convince a girl to have sex before marriage. Premarital sex also does not exactly conform with the Indian traditions. While the outlook towards sex is changing in India, it is still a very long way from becoming casual. It is safe to say that most Indians are a little on the prudish side. Being explicit might spell a disaster for your relationship. It may be all right to take some chances but you should certainly not take leaps which might be uncomfortable to the opposite sex.
11. Misogyny is a passe
India has always taken pride in being a male dominant society. According to statistics, the Indian man, the spoilt mama's boy, spends only 19 minutes (on an average per day) for unpaid routine housework. Although thanks to globalization, with advancement of women things have changed a lot. And today's Indian women won't tolerate any injustice to them. You gotta respect her first and treat her equally in order to steal her heart.
12. Give her some space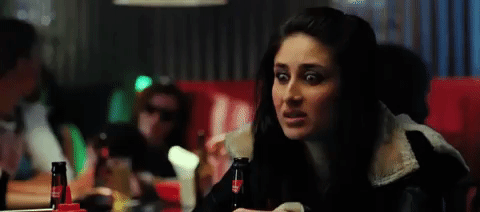 The modern Indian women have their own personal lives besides acing at their professional front. Perhaps you are in a relationship with or dating a woman who you really like and enjoy spending time with. But get the fact that she needs her own space and spend time with her friends, family and at times with herself as well. In your mind, things might be going well, so if she asks for space, you might be feeling a bit perplexed. Or perhaps things have been rocky for a while, so her need from space may arise from that. Being over-possessive won't help this situation in any way. Know that space can sometimes help bring couples even closer together, so work to give her space through communicating differently, enjoying your own life, and developing your relationship when the time is right.
13. Take care of yourself first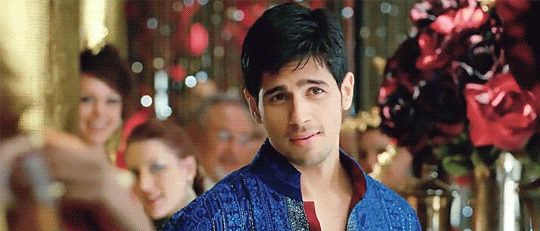 You could rely on most Indian men to look drab except at early dates and weddings, but that is changing now. You want your lady to look like a Victoria Secret model draping in a saree, but on the other hand you are reluctant to join gym. No, today's Indian women want her man to be an arm candy too. So take care of yourself first. Not only by outside, but you should also keep yourself updated and desirable by being knowledgeable and by being a man of virtue.
14. Clear your intention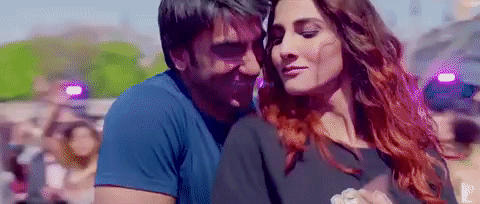 Make sure you know your own intentions before dating. If you just want to have a casual relationship or even a short term fling, apps like Tinder work well. However, if you are interested in a long term relationship that will culminate in a marriage, you need to look at other apps or look within your network to find someone who can appreciate your personality and shares a chemistry. It's okay not to have 'commitment' in your mind when you are dating Indian women. But, make sure she knows your intent.
15. Learn to take rejection
Here is a comprehensive article from Psychology Today to help you handle dating rejections! You should bookmark this page and we have good reasons for it.
Well let's face it. The sex ratio in India is messed up completely. The average sex ratio in India is 943 females for every 1000 males. Indian men are at a disadvantage and have to 'compete' with other men for the limited group of eligible females. Invariably, if you are approaching women in India for dating, you will be rejected a lot. Just don't give up hope and keep trying! The same is true with dating sites in India where the acceptance rate for Indian men is very low.
Dating in India has its own perks and some disadvantages. The Indian Landscape is not the ideal setting for dating but it is certainly not the worst. Dating in India has its own charm and innocence which can only be known by experience. Dating here can be challenging, but the idea of winning over all odds to claim your lady love is really special.