10 Reasons Why You Should Marry A Bengali Girl
Get a beautiful soul, add some adventure to it, put a lot of confidence and some spicy good looks – that's all it takes for you to have your Bong girl! And that's also not what you can get everyday and everywhere. She is strong. She is fiery. She is intelligent. And not to forget those big, beautiful eyes that can cast her spell on you that can make you go weak at the knees. Not to forget her spellbound charms and passion for what she seeks. She is determined, she is soothing, and she's got a purpose. She's definitely a keeper – the one who will never leave your side. Just remember, whatever you do, never pierce her heart then she can be your worst nightmare. *wink* But there's something intriguing about they'd way they'd ignore you as well. In short, everything about them is just 'khoob shundor'. If you are already dating one, you know you are blessed and ineffably happy. And if you are thinking to date one, think no longer. Make your move before you lose her. In this post, we will discuss Why You Should Marry A Bengali Girl without any second thoughts!
Here's Why You Should Marry A Bengali Girl
Thebreakupcafe has come up with 10 reasons that will convince you why you should look no further! No matter how much she gets on your nerves, she can be undoubtedly the best wife you can get in your lifetime.  And here are the reasons we think you'll find this so relatable.
1. Those big Beautiful Eyes speak a lot! 😉
Eyes Talk. And so have you heard. But date a Bong Girl and so will you witness. Those eyes can take away your heart with just one look!

2. Your "Partner in Fun" whether it's Durga Pujo or other festivities – She loves it all! <3
You can expect her to be enthusiastically participating in every festival India might celebrate. She is a fun loving person. And, she would make you have fun along with her.
3. You can never get bored with her. She always has so much to talk about.
With a Bong, you would never have a communication gap. She is like a chirping bird. The moment you will think you've known it all, bam, she's back with something new. Well, she's always refreshing.
4. She is creative, she is knowledgeable, and you would never have to run out of ideas to gift her something.
Well, you will never have to worry about her gifts as long as they are creative, adds to her persona, and is filled with loving thoughts. She's sentimental!

5. She is ambitious and she would ensure you're motivated too.
She is focussed and determined to achieve what she wants. And during your bad days, she will be the support to bring you back to life. She'd understand when you are down and you can lean on her.

6. She doesn't need to follow any fashion trend, she creates her own trail.
There's no doubt that bong babes have an amazing sense of style. They would never mix in the crowd. They'll always stand out and leave you stunned.
7. She is fiercely independent and respects personal space.
She is an epitome of a strong independent woman who expects to have her own space in the world. She would never interfere with your space either. She's not those clingy ones.
8. She holds strong family values and treasures them.
Family is very important to her. She would never turn her back towards her close ones. She chreishes them and knows how to care.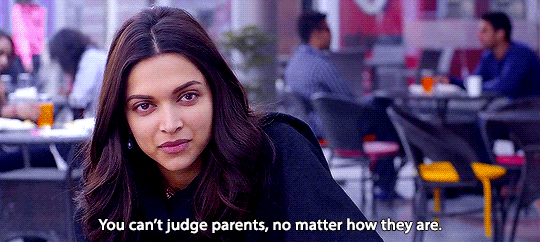 9. She will never say no to food! 😀
Food and Bongs go hand in hand. She might become your favorite "Food haul partner". And not to forget those mouth-watering Bengali dishes that she is going to bring in your kitchen!
10. And most importantly, The Wedding!
There's no wedding ceremony anywhere on this planet, which beats the rituals and grandeur of a Bengali wedding. It's epic! <3

 So what are you still thinking?
I don't think you need more reasons to believe Why You Should Marry A Bengali Girl! Well, you certainly should. If you love a bong, go get her and keep her for the rest of your life. You know you are going to be lucky and happy, both! if you are looking for ways to Impress Bengali Girls, click here.
Cheerio!