10 Best Valentines Day Movies from Bollywood 90's!
You might be an action thriller fanatic or a science fiction lunatic, but deep inside a lot of us are suckers for romantic comedies too! Sometimes, you just want to sit back and watch a film that makes you feel good, reminds you of the first time you fell in love, makes you want to believe in 'happy endings'! And you know it! You cannot be a Bollywood fan and not like watching rom-coms! Romance is the essence of Bollywood. Add some humour to it and you have all the ingredients for a perfect light-hearted watch! You know, so that you can take a two hour break from your life, remember the good old times, and may be even feel compelled to catch up with your high school sweethearts! *wink wink* On that note, check out these 10 Typical Valentines Day Movies from Bollywood 90's! which would definitely take you back in time. I bet each of them will evoke a particular memory from those good, old days!
10 Typical Valentines Day Movies from Bollywood 90's!
A rich brat and a poor chap try to woo a girl, with their rivalry culminating in the most prestigious college event – the marathon cycle race.
2. Roja 
(1992)
A woman from a village in Tamil Nadu marries a sophisticated city dweller and moves with him to Kashmir, where all is rosy – until he gets kidnapped by militants.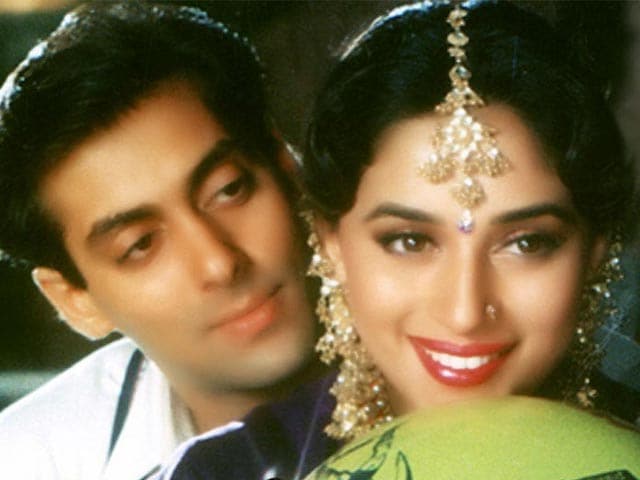 Prem, a top student, is learning the ropes of business under his elder brother Rajesh and his uncle Kailashnath, a big industrialist. In another town, Nisha is studying computer science and is the darling of her elder sister, Pooja, and her parents, Professor Choudhry and Kamladevi. Fate brings the two families together and this results in the the betrothal of Rajesh and Pooja. At the wedding, Prem meets Nisha and falls in love with this carefree woman. With Pooja as the woman of the house, joy knows no bounds in Prem's family. Months pass by and Pooja becomes pregnant. Nisha is invited to come and stay with her sister and attend the traditional function before the child's birth. Nisha's arrival is like a dream come true for Prem. Nisha stays there until the birth of the child, taking over the household chores, and becoming very much a part of the family. In soft whispers, Prem and Nisha commit their love for each other and secretly dream of spending a lifetime together. Then fate strikes a cruel blow when Pooja dies after a sudden fall down a flight of stairs. Because of this tragedy, life in the house comes to a standstill. Rajesh worries about the future of his motherless child, and it causes his health to deteriorate. Nisha's father suggests that Nisha should get married to Rajesh and become the mother of Pooja's child. Prem and Nisha decide to sacrifice their love for the sake of the family. Fate intervenes once again when Rajesh comes to know the truth behind Prem and Nisha's sacrifice. Putting his child into Nisha's arms, Rajesh unites and blesses the two lovers, whose hearts long to belong together.
When Raj meets Simran in Europe, it isn't love at first sight but when Simran moves to India for an arranged marriage, love makes its presence felt.

A Hindu man and a Muslim woman fall in love in a small village and move to Mumbai, where they have two children. However, growing religious tensions and erupting riots threaten to tear the family apart.
A grand musical about three passionate and dreamy characters: Rahul, Pooja and Nisha. Will their dreams come true? Will they find their true love?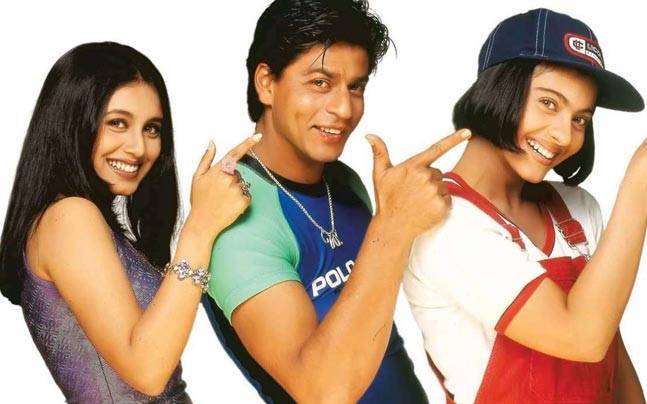 During their college years, Anjali was in love with her best-friend Rahul, but he had eyes only for Tina. Years later, Rahul and the now-deceased Tina's eight-year-old daughter attempts to reunite her father and Anjali.
8. Mann (1999)

Emotional and soul-stirring. A young woman,who is engaged, falls in love with a handsome playboy, while aboard a Singapore to India cruise. They make plans to meet again, but fate may have other plans…
Another classic movie. A newlywed man discovers that his wife is in love with another man and decides to unite them. Heedless of the ridicule he might have to face for this, he takes his wife to Italy in search of her love. Nandini has to choose between Sameer, the man who taught her to fall in love; and Vanraj, the man from whom she learnt how to abide and fulfill promises of love.
A young girl meets the doppelganger of her deceased boyfriend and now has a chance to find the people who have murdered him.